Polishing of stainless steels has a number of practical benefits. First, polishing stainless steels enhances the physical appearance of the product. Stainless is often used in store fronts, lobbies, airports and public transit systems to name a few. Stainless polishing also has a number of sanitary benefits required by the food & beverage, pharmaceutical and the chemical process industries.
In addition to stocking sheet gauges in #4 and #8 finish as well as thin gauge plate in a #4 finish, ANTON can supply polished materials in all polish finishes in a variety of product forms including sheet, plate, bar, structural and tubular items. ANTON can even process your polished requirement. For example, dynamic water jet cutting of sheet and plate is well suited for tight tolerance, detailed architectural work.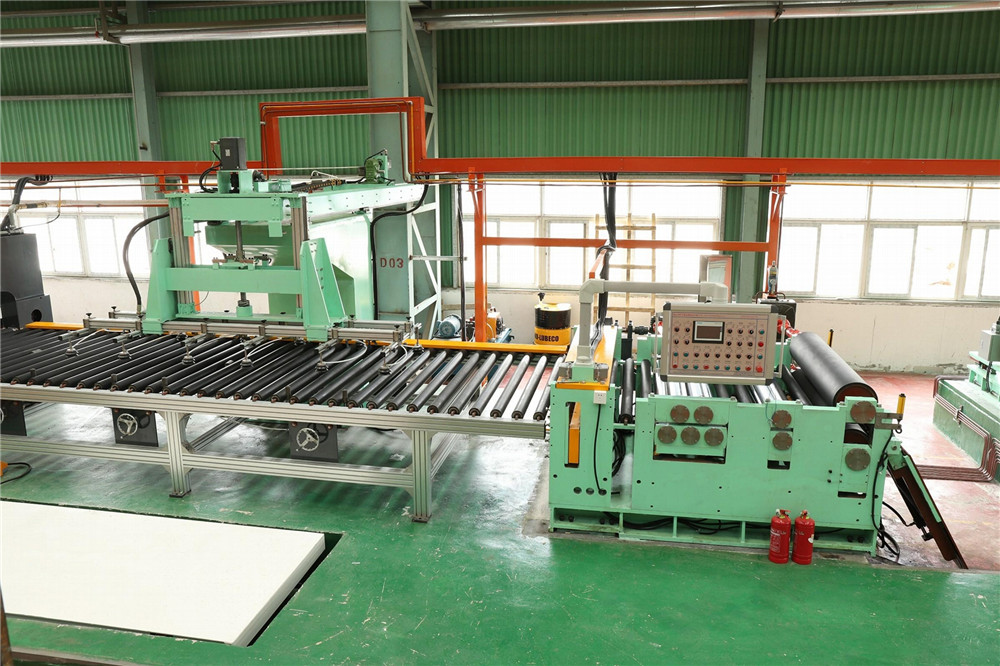 PURCHASING CONSIDERATIONS:
· Is there a specific RA Requirement?
· Is a pit free surface required?
· Does the finish need to be matched with an existing surface finish?
· What type of PVC is required?
Unpolished or Rolled Finishes

NO.1

A rough, dull surface, which results from hot rolling to the specified thickness, followed by annealing and descaling.

NO. 2D

A dull finish which results from cold rolling followed by annealing and descaling, and may perhaps gets a final light roll pass through unpolished rolls. A 2D finish is used where appearance is of no concern.

2B

A bright, cold-rolled finish resulting in the same manner as No.2D finish, except that the annealed and descaled sheet received a final light roll pass through polished rolls. This is the general-purpose cold-rolled finish that can be used as is, or a preliminary step to polishing.

BA

The bright annealed mill surface is obtained by annealing the material under an atmosphere so that scale is not produced on the surface.

Polished Finishes

NO.3

An intermediate polished surface obtained by finishing with a 100-grit abrasive. Generally used where a semi finished polished surface is required. A No. 3 finish usually receives additional polishing during fabrication.

NO.4

A polished surface obtained by finishing with a 120-180 mesh abrasive, following initial grinding with coarser abrasives. This is a general purpose bright finish with a visible

"

grain

"

which prevents mirror reflection.

NO.6

A dull satin finish having lower reflectivity than No 4 finish. It is produced by Tampico brushing the No. 4 finish in a medium of abrasive and oil. It is used for architectural applications and ornamentation where a high luster is undesirable, and to contrast with brighter finishes.

NO.7

A highly reflective finish obtained by buffing finely ground surfaces but not to the extent of completely removing the

"

grit

"

lines. It is used chiefly for architectural and ornamental purposes.

8K

The most reflective surface, which is obtained by polishing with successively finer abrasives and buffing extensively until all grit lines from preliminary grinding operations are removed. It is used for applications such as mirrors and reflectors.