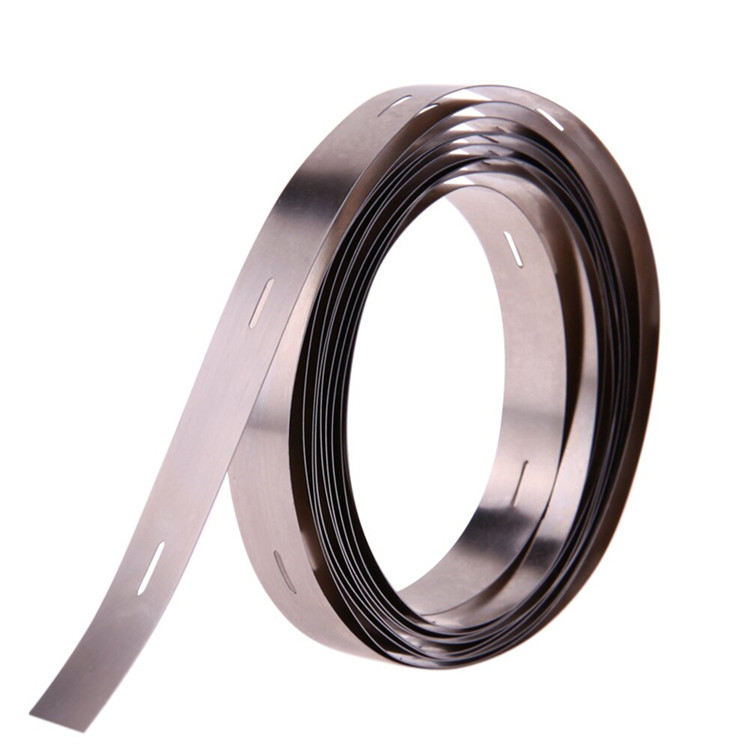 Nickel is a versatile, highly corrosion resistant element that will alloy with most metals. Due to its corrosion resistance, nickel is used to maintain product purity in the processing of foods and synthetic fibers. It is highly resistant to various reducing chemicals and is unexcelled in resistance to caustic alkalies. In addition, nickel has good thermal, electrical and magnetostrictive properties. Relatively high thermal conductivity of this metal has lead to its frequent use for heat exchangers.
Commercially pure or low-alloy nickel may contain very small amounts of alloying elements to absolutely none. By contrast nickel alloys contain significant amounts of added elements. Nickel and nickel alloys are both non-ferrous metals that are useful in a range of applications, most of which involve corrosion resistance and/or heat resistance.
Anton supplies Nickel 200/201 in the form of plate, sheet, strip, bar, wire, pipe, tube, strip and foil
In what applications is Nickel used?
· Chemical and petrochemical processing
· Electronics
· Processing equipment for maintaining product purity in handling foods, synthetic fibers and alkalies.
What are the Characteristics of Nickel?
· Corrosion resistance
· High Electrical Conductivity
· High temperature resistance
Nickel Alloy alternatives to trademark "brand" names.
· Alloy C276 alternative to Hastelloy C-276 and Hastelloy C
· Alloy B-2 alternative to Hastelloy B-2
· Alloy C-22 alternative to Hastelloy C-22
· Alloy X alternative to Hastelloy X and Inconel HX
· Alloy 20 alternative to Carpenter 20 and Incoloy 20
· Alloy718 alternative to Inconel 718
· Alloy 800 alternative to Incoloy 800
· Alloy 800H/HT alternative to Incoloy 800H/HT
· Alloy 400 alternative to Monel 400
· Alloy K-500 alternative to Monel K-500
· Alloy 625 alternative to Inconel 625
· Alloy 600 alternative to Inconel 600
· Alloy 601 alternative to Inconel 601
Popular Nickel and Nickel Alloys available at Anton
| | | |
| --- | --- | --- |
| Alloy | UNS Specification | Available Forms |
| | N02200/N02201 | Plate, Sheet, Bar, Pipe, Strip, Foil & Tube (welded & seamless) |
| | N10276 | Plate, Sheet, Bar, Pipe, Strip, Foil & Tube (welded & seamless) |
| | N10665 | Plate, Sheet, Bar, Pipe, Strip, Foil & Tube (welded & seamless) |
| | N10675 | Plate, Sheet, Bar, Pipe, Strip, Foil & Tube (welded & seamless) |
| | N06022 | Plate, Sheet, Bar, Pipe, Strip, Foil & Tube (welded & seamless) |
| | N06002 | Plate, Sheet, Bar, Pipe, Strip, Foil & Tube (welded & seamless) |
| | N08020 | Plate, Sheet, Bar, Pipe, Strip, Foil & Tube (welded & seamless) |
| | N07718 | Plate, Sheet, Bar, Pipe, Strip, Foil & Tube (welded & seamless) |
| | N08800/N08810/N08811 | Plate, Sheet, Bar, Pipe, Strip, Foil & Tube (welded & seamless) |
| | N04400 | Plate, Sheet, Bar, Pipe, Strip, Foil & Tube (welded & seamless) |
| | N05500 | Plate, Sheet, Bar, Pipe, Strip, Foil & Tube (welded & seamless) |
| | N04405 | Plate, Sheet, Bar, Pipe, Strip, Foil & Tube (welded & seamless) |
| | N06600 | Plate, Sheet, Bar, Pipe, Strip, Foil & Tube (welded & seamless) |
| | N06601 | Plate, Sheet, Bar, Pipe, Strip, Foil & Tube (welded & seamless) |
| | N06625 | Plate, Sheet, Bar, Pipe, Strip, Foil & Tube (welded & seamless) |
| | N08825 | Plate, Sheet, Bar, Pipe, Strip, Foil & Tube (welded & seamless) |